While I was pregnant, I LOVED wearing maternity clothes. I thought they were the most amazing invention ever. Why do we only wear elastic bellied pants when we are preggers? Some of my favorites included...
full panel jeans..
Long shirts and sweaters...
Dresses... oh dresses..
My advice to anyone who is pregnant? Don't spend a ton of money on your maternity clothes. Yes, invest in at least two pair of good jeans, a pair of dress pants, and maybe some khakis...oh and long tank tops - don't have to be maternity. I borrowed clothes from a friend and bought a few "pick me up" pieces (because it's important to feel beautiful when pregnant). You can layer your tank tops underneath you not pregnant clothes and be good to go. You will need to buy some shoes that have some give because your feet will grow!
Towards the end don't be surprised if even maternity clothes don't fit. That's how I was. Nothing fit, nothing felt good on, and I hated my body. Looking back, it was beautiful, but in the moment I was miserable even though I looked great. Maternity clothes are fun!
But now... I can't seem to give them up. Even though my pre-baby pants "fit" I still want to wear those lovely full panel jeans. I love them. They are so comfortable. They er... hold everything in place. This post partum body is no joke. It's so... different. The shape is weird, and things just aren't where they used to be and jiggle when they're not supposed to. I'm reminded of a song "...a bowl full of jelly." Anywho... even dresses... Heaven forbid I try to where any thing cinched right under my boobs. Square Square Square. Oh well... I love my girl!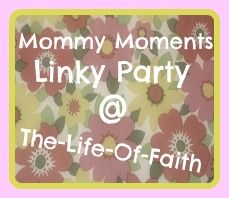 "/>